11 Jun

THE TOP 60 HOOPERS TO COME OUT OF NEW YORK CITY

From the park to the pros, there's been a long line of prodigious ballplayers who got their start in the five boroughs. Below are the top 60 since 1956, in alphabetical order.

—

Lew Alcindor Long before he became Kareem, the NBA's all-time leading scorer, Lew Alcindor was leading Power Memorial Academy to three straight Catholic High School titles from 1963-1965. He brought national media attention to the west side of Manhattan, beating up on defenses with an unstoppable offensive arsenal.

Rafer Alston Benjamin N. Cardozo High School in Bayside, Queens, was Rafer Alston's launching point for an incredible career that evolved from the AND1 Mixtape Tour all the way to the 2009 NBA Finals. Alston was a pioneer, coming up with brand new passes and dribbling combos that influenced a generation.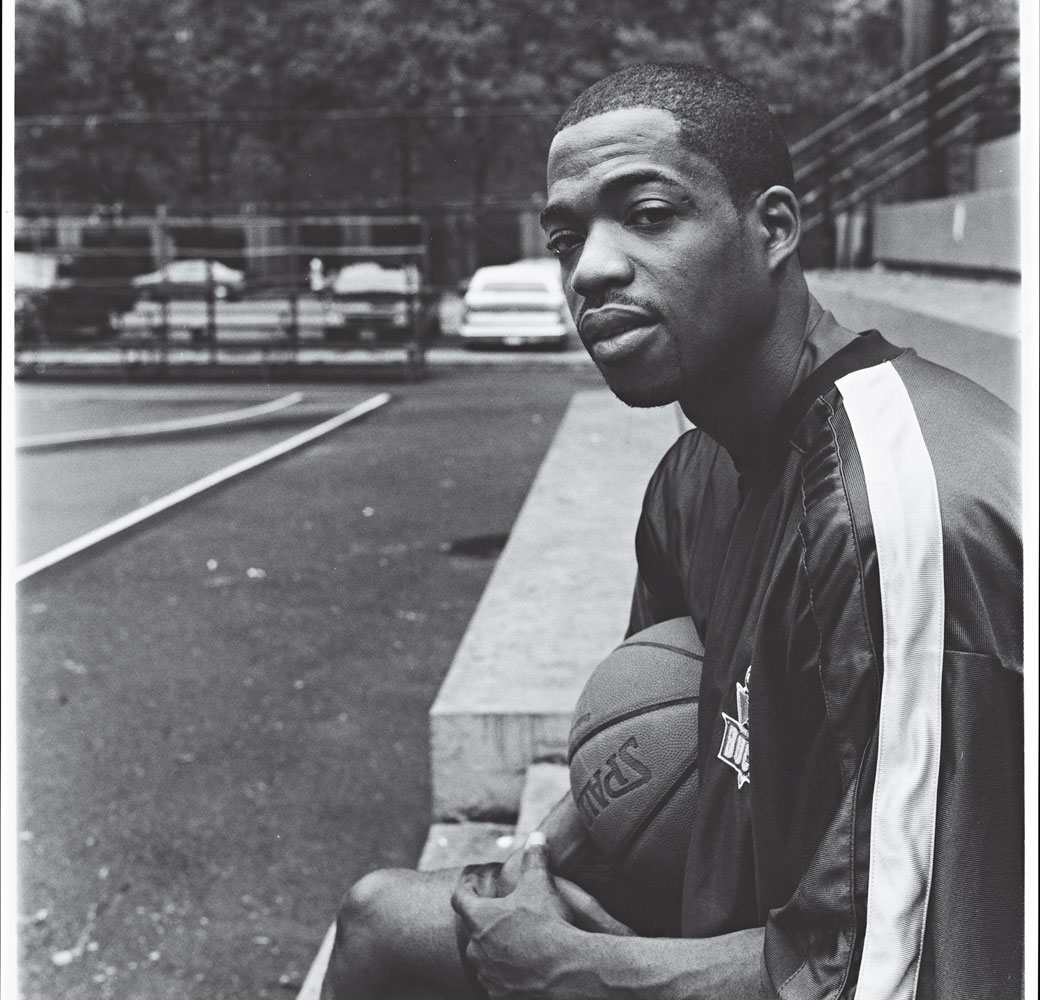 Kenny Anderson Kenny Anderson was named All-City four times while starring at Archbishop Molloy in Queens. Chibbs went on to bring his lightning-quick handles across the Hudson River to the New Jersey Nets, eventually becoming a member of the '94 NBA All-Star team.
Cole Anthony Cole Anthony can fly. The 6-2 Archbishop Molloy point guard has NYC jumping again. Anthony, son of former Knick Greg Anthony, is a five-star recruit in the Class of 2019 and has only just begun what promises to be a crazy career.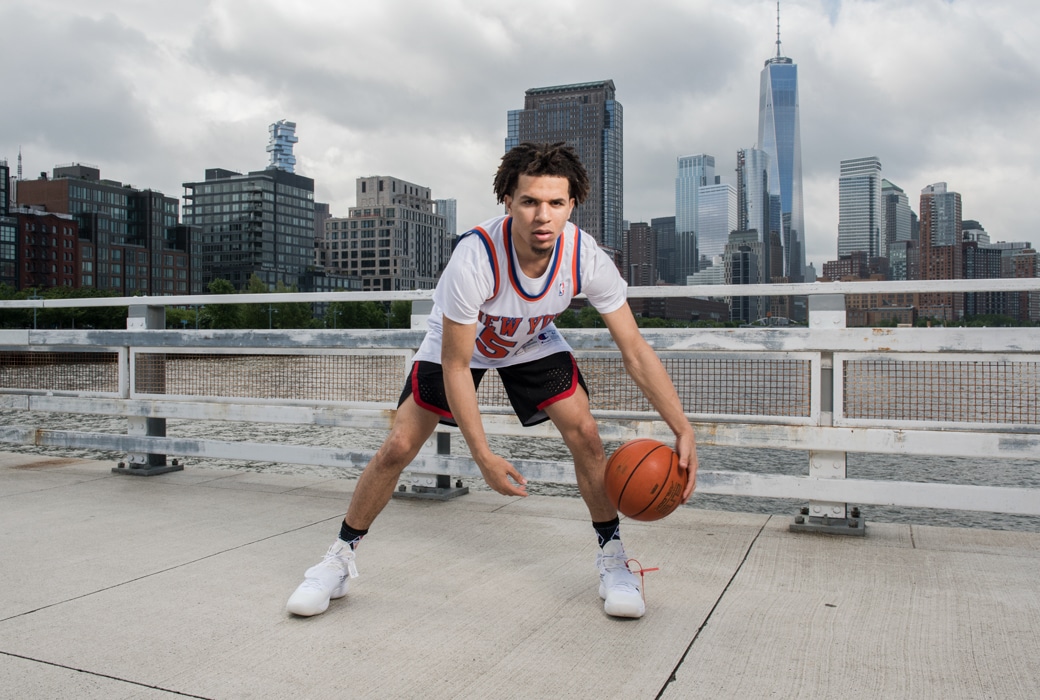 Tiny Archibald Tiny Archibald was an offensive machine who could slice up any defense. Starting at DeWitt Clinton in the Bronx, Tiny carved out a legendary career that saw him dominate the Rucker and the NBA, where he's the only player to lead the League in points and assists in the same season.
Ron Artest Ron Artest's game took him from QB to L.A., displaying off-the-charts defensive IQ, strength and passion. While starring at LaSalle Academy in Manhattan, Artest was also hooping on the same AAU squad as Elton Brand and Lamar Odom.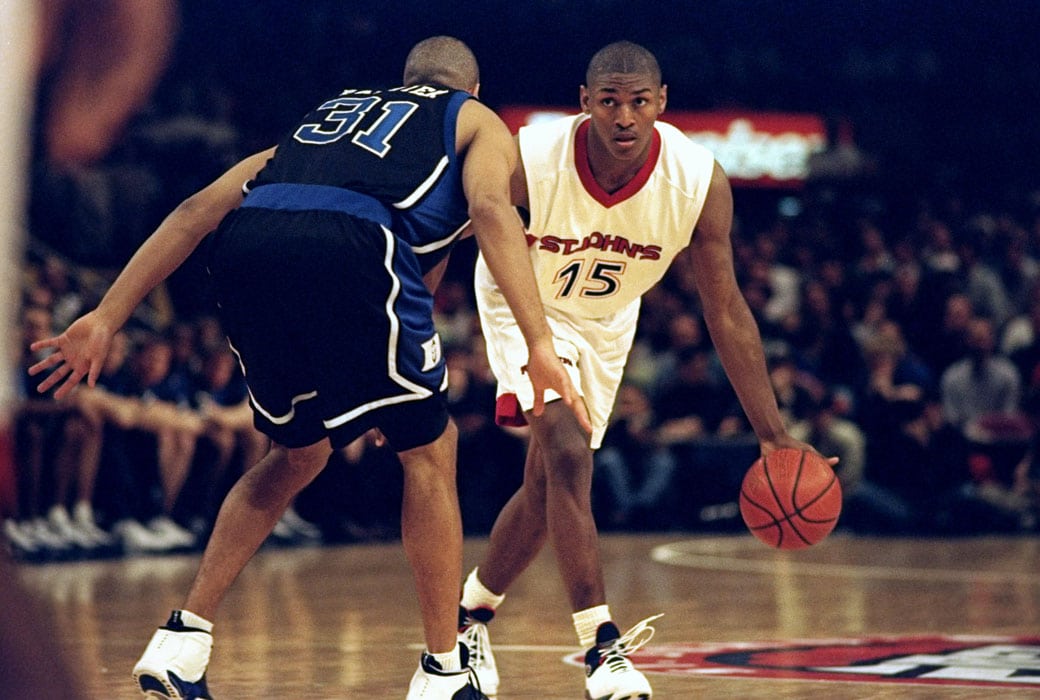 Andre Barrett Rice HS in Harlem was popping in the late '90s because of floor general Andre Barrett. He also lit up Gauchos and Rucker en route to four years at Seton Hall and a long list of NBA and overseas squads.
Walter Berry The original "Truth," Walter Berry was a born star. He started at Benjamin Franklin HS in Manhattan and then helped St. John's in Queens get to the '85 Final Four. He went on to average 14 points per game in three NBA seasons and then played in Europe for over a decade.
Roger Brown There haven't been many scorers like Roger Brown. No one in the city could hold the Brooklyn native. He hit Connie Hawkins for 37 points in a high school playoff game in 1960 and he was the Pacers' catalyst for three ABA championships in the '70s.
Steve Burtt Sr Steve Burtt Sr made it from Harlem to the League for stints with the Warriors, Clippers, Suns and Bullets. The 6-2 guard was a fiery competitor with a desire to win that had NYC written all over it.
Billy Cunningham Billy Cunningham, aka The Kangaroo Kid, led Erasmus Hall to the '61 City chip and never looked back. The Kid went from Brooklyn to the University of North Carolina to the Philadelphia 76ers. He made five All-Star teams, was a member of the '67 Philly title team and then was the 76ers' coach when they won it all in '83.
Lloyd Daniels Lloyd Daniels was a multi-dimensional player with eyes in the back of his head and a pure shooting stroke. The 6-7 forward faced some troubling times but still managed to make it from Jackson High School in Queens to the pros, playing with the Spurs, Lakers, Nets, Raptors, Sixers and Kings.
Tyron "Alimoe" Evans At 6-8, with a dangerous handle and an ill fury for winning, Alimoe's skill was complemented by a fire crafted in Harlem's playgrounds. He was one of the first AND1 mixtape stars. He passed away in '13; we lost him way, way too soon.
Lloyd B. Free As a star at Canarsie High in Brooklyn, Lloyd B. Free went undefeated in his senior year. He was so good that old heads around the neighborhood called him "All World." So he legally changed his name to World in 1981. He'd wrap up his 13-year NBA career with an average of 20 points per game.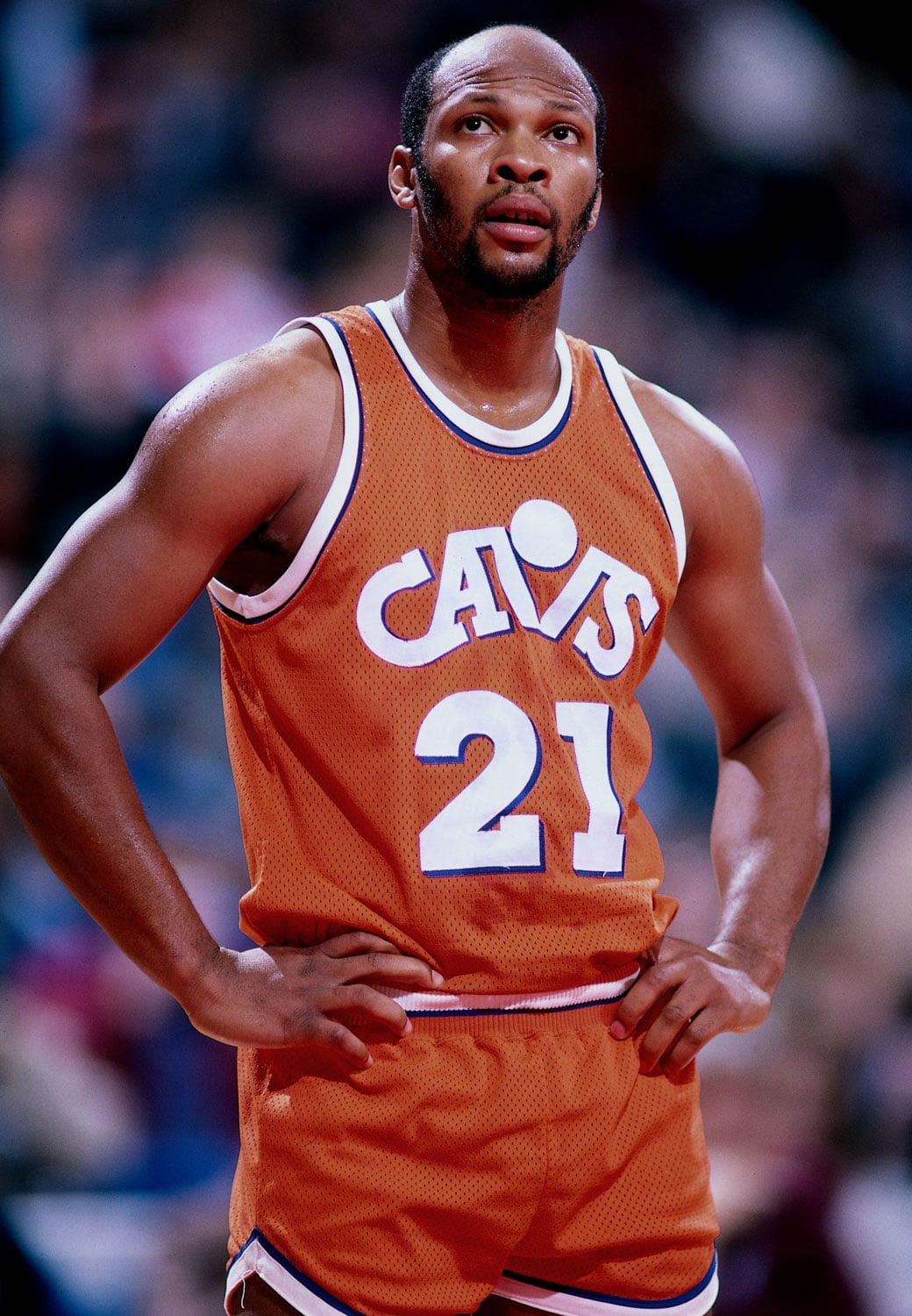 Sidney Green After playing at Thomas Jefferson in Brooklyn, 6-9 forward Sidney Green played with the Runnin' Rebels for four years. He was an NCAA All-American and had a nine-year NBA career as a defensive-minded rebounding specialist.
Joe Hammond "The Destroyer" was widely regarded as Harlem's best player in the '60s. His scoring outputs have been passed down like legends—some say he gave Julius Erving a 50-piece with a side of fries. In one half.
Connie Hawkins "The Hawk" was All-City at Boys High in Brooklyn and he was all-nightmare at Rucker, too. Even as a teenager, Connie Hawkins was a mismatch for everyone. The 6-8 forward played with the Globetrotters in the American Basketball League, then in the ABA and finally the NBA, where he averaged 20 points per game with the Suns.
Anthony "Half-Man, Half-Amazing" Heyward Anthony Heyward was AND1's go-to leader, an old soul with tons of basketball IQ. Heyward grew up in Bed-Stuy, forming an all-around game that featured elite playmaking and intensity. He's still hooping today, into his late 40s.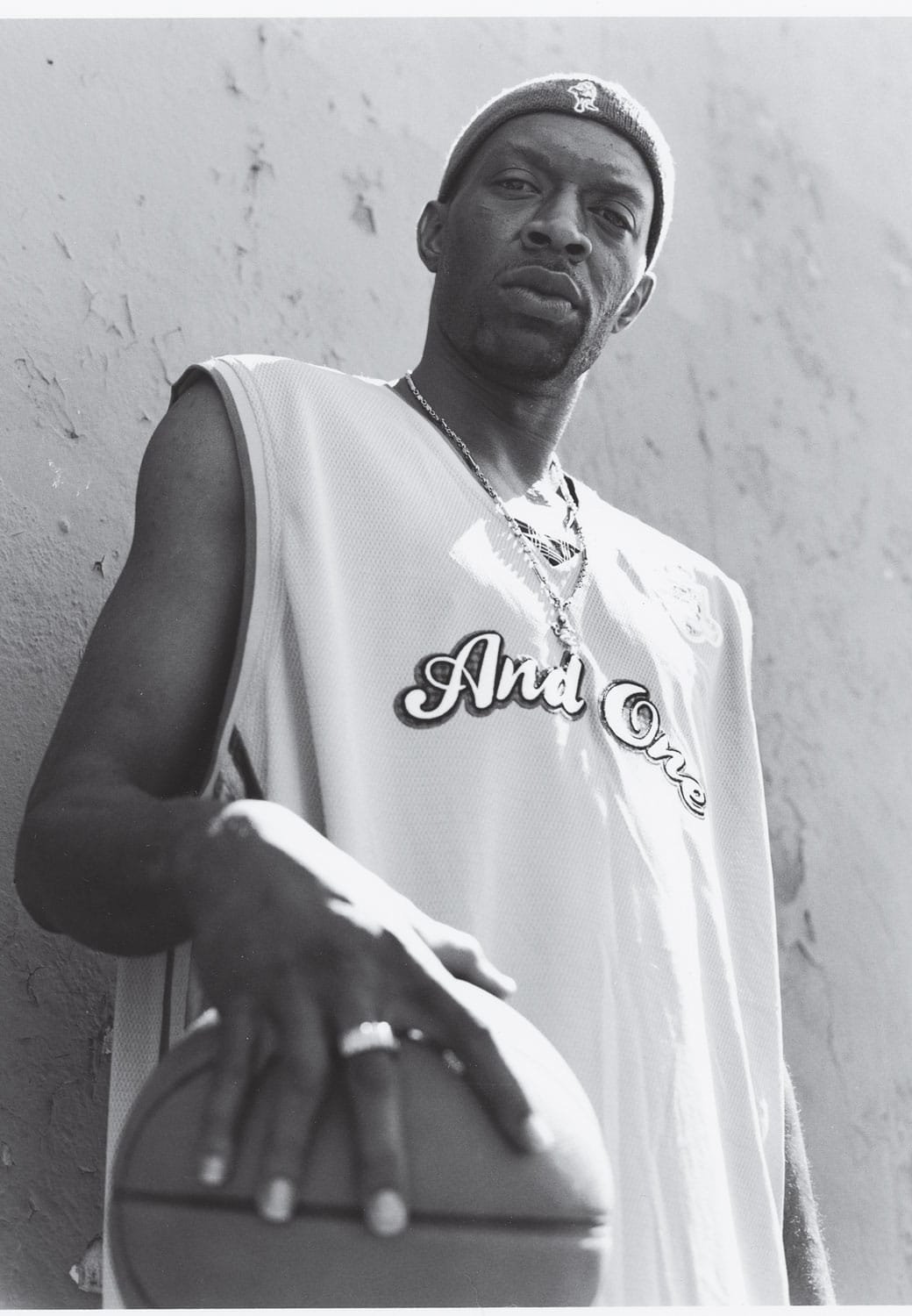 Jackie Jackson Multiple players from the '60s have confirmed that "Jumpin" Jackie Jackson, at just 6-4, could actually touch the top of the backboard. Jackson played at Boys High in Brooklyn with Connie Hawkins and was a staple at the Rucker, where he once grabbed Wilt Chamberlain's shot right out of the air.
Mark Jackson Mark Jackson's basketball career took him to three of the city's boroughs—he was a beast at Bishop Loughlin in Brooklyn, became the all-time assists leader at St. John's in Queens and then won Rookie of the Year with the Knicks in 1988.
Charles Jones Charles Jones made a name for himself at Soul in the Hole in Brooklyn. The 6-3 guard was about his buckets, averaging 30 points per game while playing his junior year at LIU.
Kevin Joyce Kevin Joyce brought a workman's mentality to the game, hustling and clawing as much as he could. He averaged 33 points and 18 rebounds a game as a senior at Molloy in Queens and went on to play for Team USA in the 1972 Olympics.
Albert King There wasn't anything Albert King couldn't do as a senior at Fort Hamilton High School in Brooklyn. The 6-6 forward had a complete skill set, a certified two-way player. In his second year with the Nets, the '82-83 season, King averaged around 17 points, 6 rebounds and 4 assists per game.
Bernard King Bernard King was a once-in-a-generation scorer. The Brooklyn boy turned childhood dreams into reality when he became Madison Square Garden's prime attraction. He averaged 32.9 points per game in '84-85 to win the League's scoring title.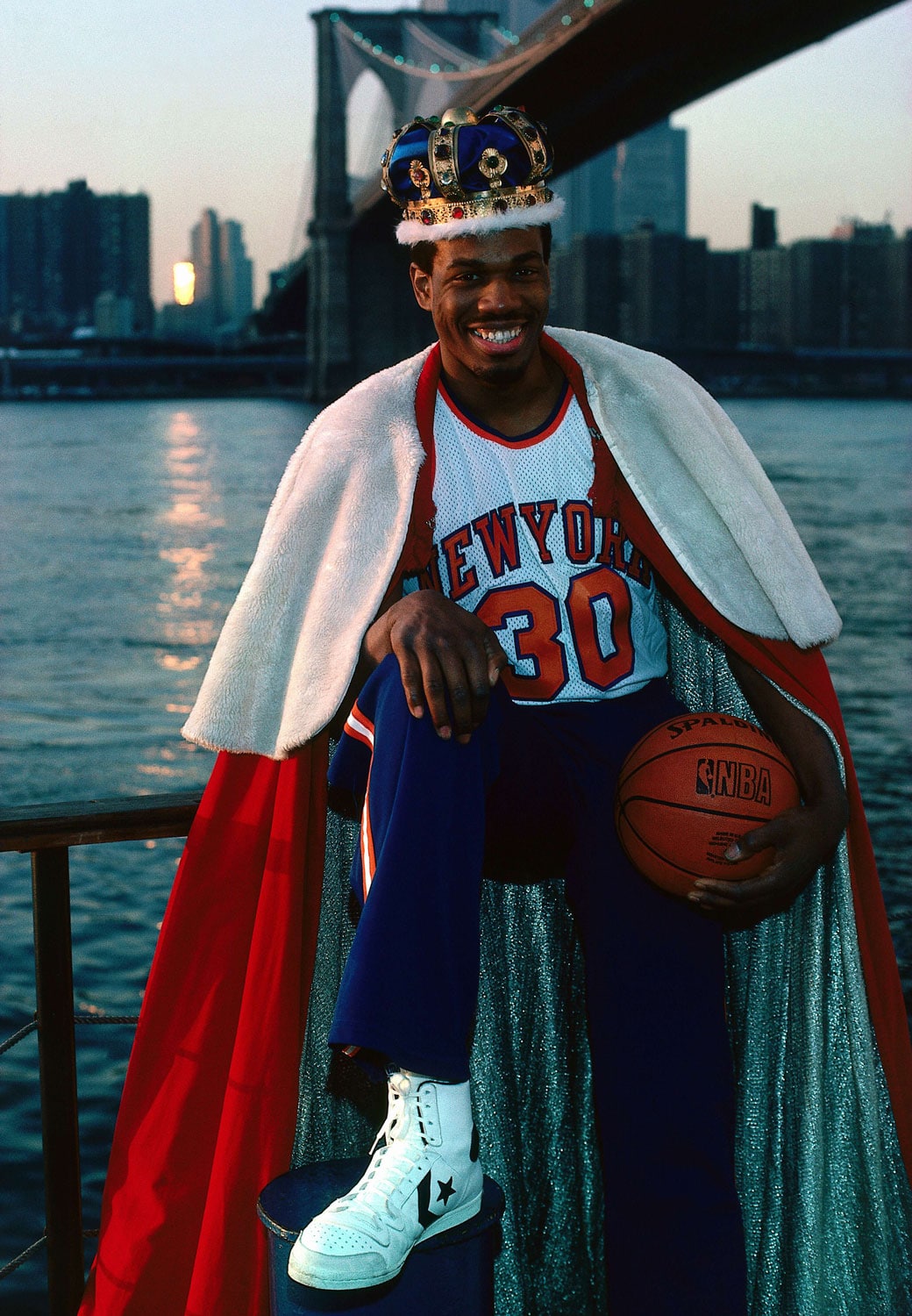 Pee Wee Kirkland Pee Wee says he invented the modern crossover, and he might be right. Kirkland was one of the game's earliest characters, nasty as a muhh on the court, talking all types of trash, pulling up to Rucker in a Rolls. He was a legend in two games, too—if you know, you know.
Herman "Helicopter" Knowings Herman "Helicopter" Knowings stood 6-4, built like a house. He had stupid bounce but he was special because he would levitate in the air, chilling up there like a chopper before he eventually decided to dunk on someone.
Doron Lamb Lower East Side native Doron Lamb started his high school career at Bishop Loughlin in Brooklyn. He put up 22 a game as a sophomore, catching the eye of Oak Hill Academy. He left New York to finish high school, finding his way to Kentucky as a collegian. He won a National Championship in 2012.
Sylven Landesberg Sylven Landesberg racked up the awards in high school. Before he left Holy Cross, he was named Mr. Basketball in New York in 2008, was named a McDonald's All-American and left the prep level with averages of 29 points, 11 rebounds and 3 assists per game.
Felipe Lopez Felipe Lopez had St. John's in the center of the universe for a second. The Rice HS grad came over from the DR when he was 14. It wasn't long before he was an All-American, first-team All-Big East and a first-round draft pick.
Earl Manigault Kareem Abdul-Jabbar said Earl Manigault was the best ballplayer he'd ever seen. Full stop. That's really all you need to know about the Goat, along with the fact that after he was done playing, he recovered from a drug addiction to help youth all around New York live a clean and healthy life. Rest in Power, Earl.
Jamal Mashburn Mash was a staple at Gauchos during his childhood. He graduated from Cardinal Hayes High School after winning the school's first CHSAA chip in nearly 50 years. He was a walking mismatch as a Kentucky Wildcat and during his 11 years in the League.
Anthony Mason Mase was the soul of the 90s Knicks. The Queens native was a key part of the Knicks' run to the '94 Finals and he won the Sixth Man of the Year award in '95. He was everyone's favorite player, combining grit and passion with a seemingly never-ending supply of joy.
Stephon Marbury Stephon Marbury once said that whenever he played he was "always trying to break ankles." The Coney Island product brought a crazy set of handles, quickness and imagination with him to the hardwood or the asphalt.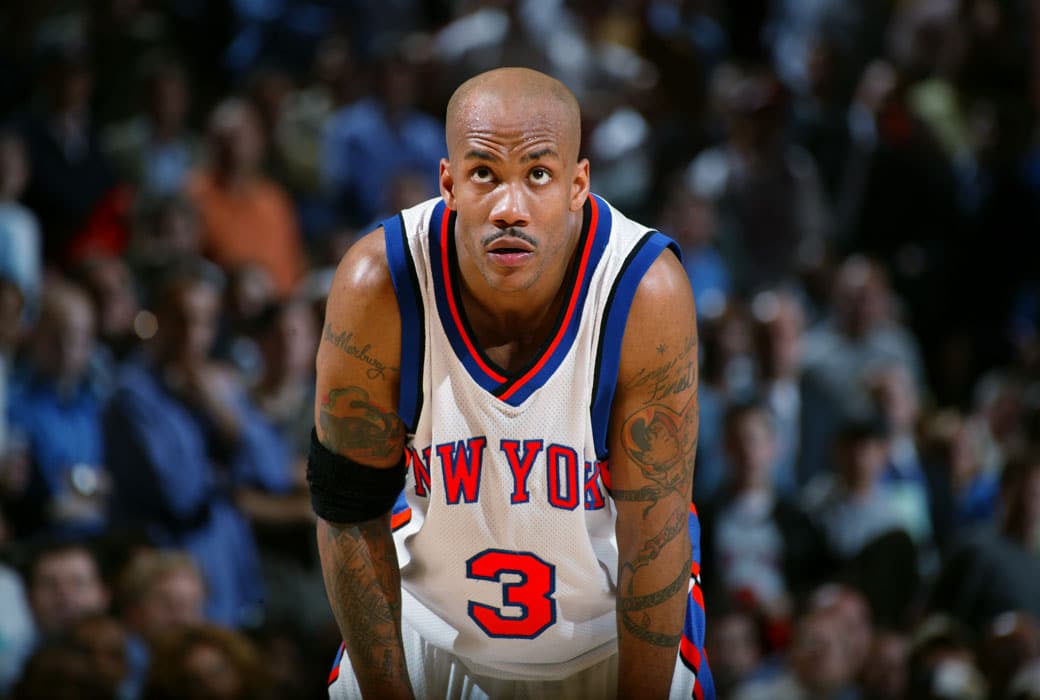 Dean Meminger Dean Meminger was on the Knicks' 1973 championship squad. Years before that, though, the Harlem-raised guard was making a name for himself at the courts on 135th Street, which was followed by a starring role at Rice High School.
Chris Mullin Chris Mullin might be the best shooter to ever come out of New York. The lefty from Brooklyn had a chopper. Midrange, three-pointers, catch-and-shoot, off-the-dribble—it didn't matter, his shot was singing. Mully started in BK, then was the face of St. John's; he later played for the legendary '92 Dream Team.
Lamar Odom He didn't even move like other players. Lamar Odom would bounce down the court, long-ass arms dribbling the ball, surveying everything. Then he'd strike real quick, with a pinpoint pass or a quick move to the left side of the rim for a bucket.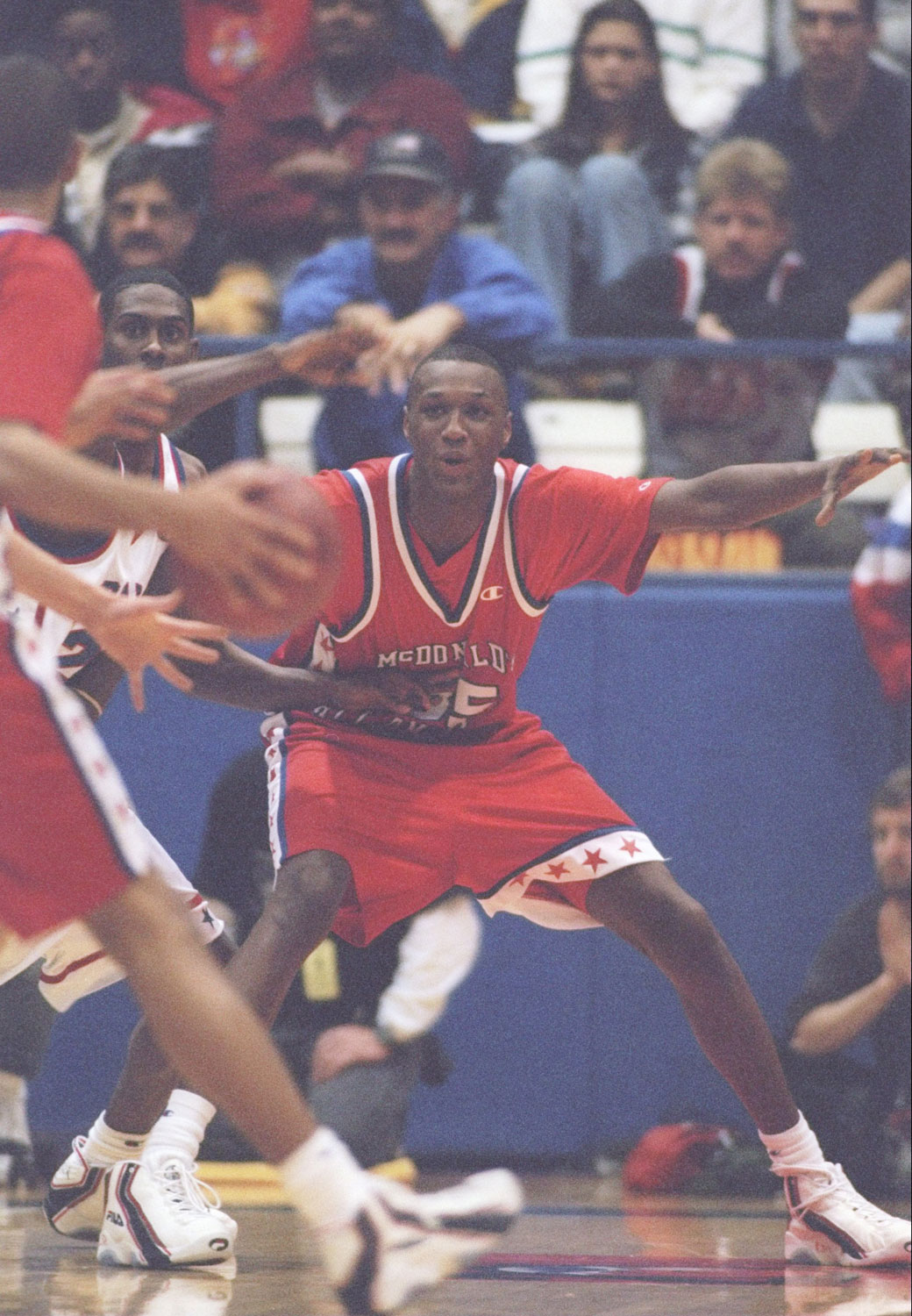 Smush Parker The Cage was Smush Parker's spot. He was so good down at the West 4th Street courts, such a park legend, that he earned his way to the League as a member of the Los Angeles Lakers.
Shamorie Ponds Shamorie Ponds racked up a long list of accomplishments at Thomas Jefferson High School in Brooklyn before signing on with the Johnnies in Queens. The 6-1 lefty put up nearly 22 points a game for the Red Storm as a sophomore and had the Garden on tilt when he took down the Blue Devils with 33 points this past February.
Kareem Reid Kareem Reid led St. Ray's in the Bronx to the city and state titles as a junior back in '93 and repeated as a city champ the very next season. He went on to play at Arkansas but he was most famous as a member of Fat Joe's Terror Squad, where he was nicknamed "The Best Kept Secret."
John Roche A 6-0 guard with real toughness, Manhattan native John Roche was the consummate floor general. He got his start at LaSalle Academy in NYC and went on to play in the ABA and the NBA.
Kenny Satterfield Kenny Satterfield found his way to the League, playing with the Nuggets and the Sixers, but he's most well known for imposing his will at parks around the city. He established himself as a versatile and clutch scorer, whether it was outdoors or at Rice HS.
Malik Sealy At 6-8, Malik Sealy could do a lot on the court. He had flash to his game, capturing fans' hearts as a player at St. John's. But we lost Sealy to a car accident in May 2000, robbing us of more brilliance from the Bronx native.
Phil Sellers Brooklyn native Phil Sellers had just about every college coach in the nation fawning over him in the early '70s. Sellers was an All-American as a senior at Thomas Jefferson High School and then he was a problem at Rutgers, putting up 20 points and 10 rebounds per game.
God Shammgod He invented a mythical move, a dribble combo that's universally regarded as the game's most disrespectful crossover. God Shammgod was at the park every day, perfecting his move, taking it on the road with him to Providence College and later the Washington Wizards.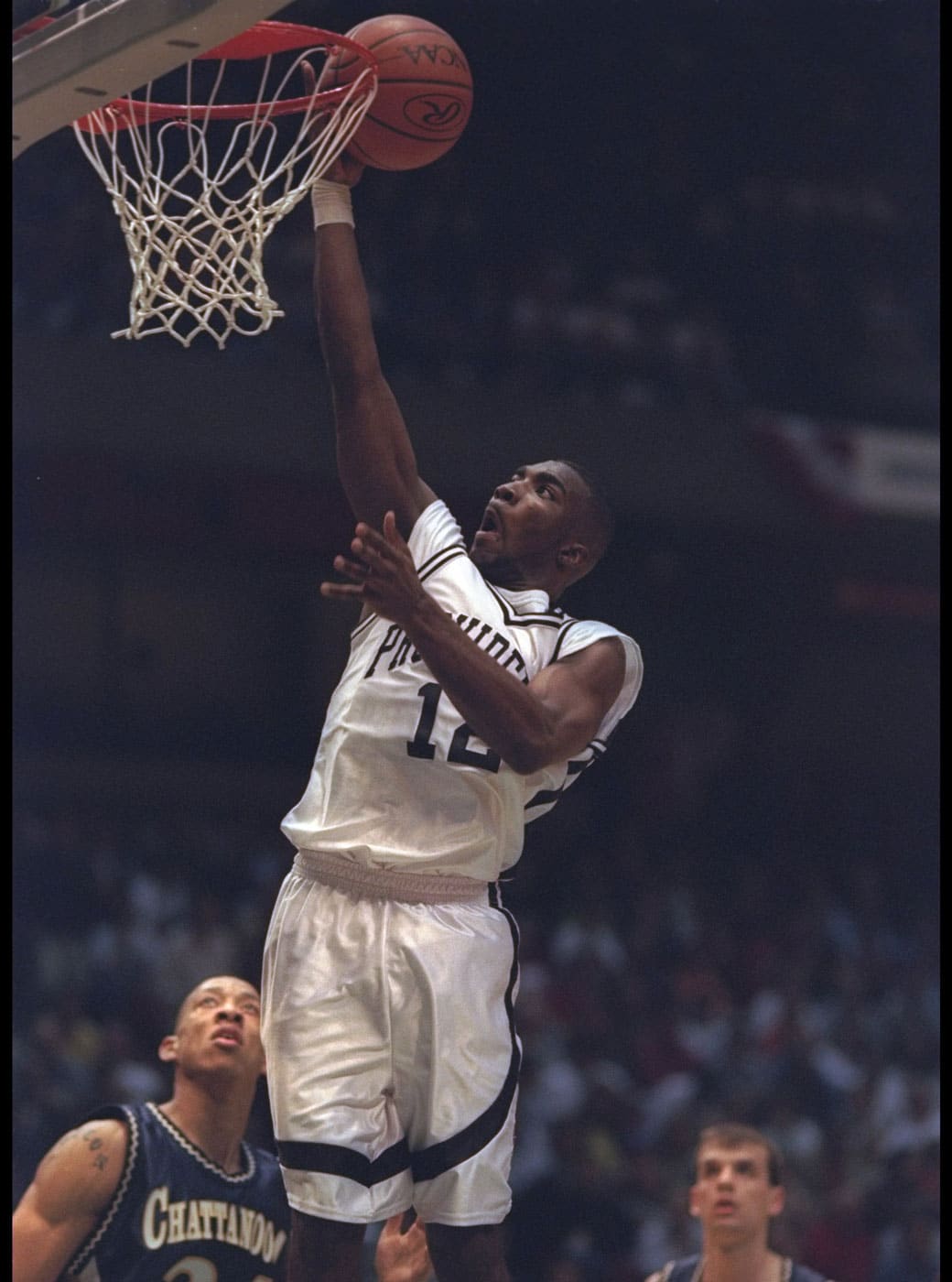 Russ Smith Everywhere he suited up, Russ Smith was an automatic bucket. He led the city in scoring during his junior and senior seasons at Archbishop Molloy and then was the Louisville Cardinals' leading scorer during their run to the 2014 National Championship. Now he delivers a constant stream of points in the CBA.
Rod Strickland Rod Strickland was nice. His layup package was filthy, and it directly influenced his godson, a kid named Kyrie Irving. The Bronx native lit up Gauchos as a youth and led Truman High to a state title. Strickland went on to have a productive 17-year career in the NBA.
Kenny Smith Lefrak City, Queens, was where Kenny Smith got his start. Archbishop Molloy is where he made his name and earned a ride to the University of North Carolina. He started out as an athlete, capable of pulling off some nasty dunks, but evolved into a knockdown shooter on the Rockets' title teams in '94 and '95.
Lance Stephenson Lance Stephenson started playing against pros when he was 13, touring the city's parks, and his nickname "Born Ready" was a reflection of his game. The ultimate bruiser, there was no one who could stay in front of him. Well ahead of playing for the Pacers, Stephenson led Lincoln High School to four straight city chips.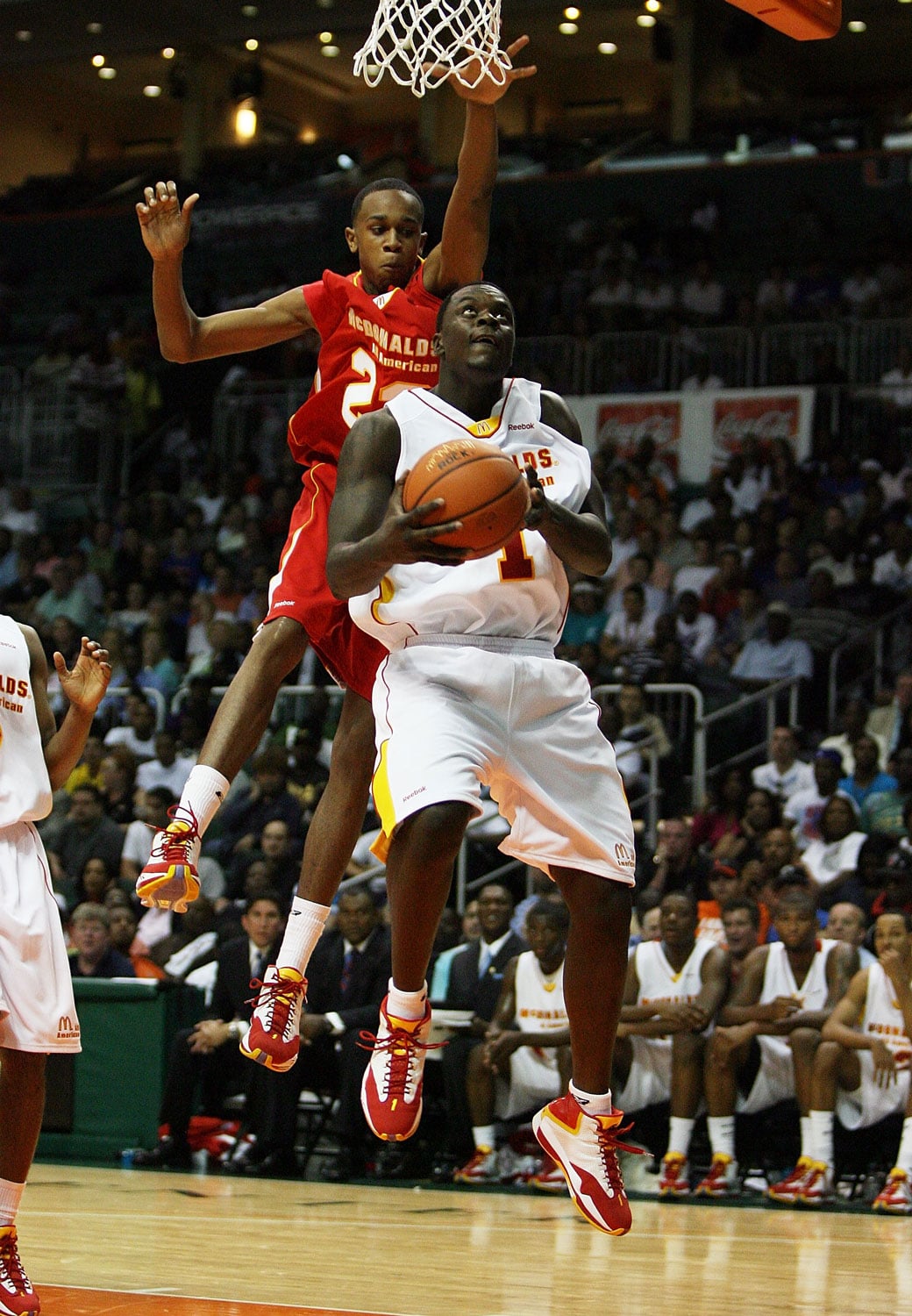 Sebastian Telfair The million-dollar smile, the speed-of-light handle, the ready-made superstar personality. Sebastian Telfair's career at Lincoln made him a legend. He was boys with LeBron James, regularly dapped up Jay-Z and carried Lincoln to three city titles and one state chip.
Jamel Thomas Jamel Thomas' impact on the game goes beyond the court. Sure, he was a monster at Lincoln High School and then at Providence College. But the 6-6 guard also mentored his younger brother, Sebastian Telfair, as well as a long list of kids around the city.
Jamaal Tinsley Jamaal Tinsley was the textbook New York City point guard. Tight handle, layup master, excellent passer. They used to call him "Mel the Abuser" up at the Rucker. The Brooklyn native's NBA career lasted from 2001-2014.
Kemba Walker Speed like Kemba Walker's doesn't come around that often. His feet move faster than just about anyone else in the NBA and his hesi has made countless opponents touch Earth. He honed his handle in the Bronx and brought it to UConn, where he led the Huskies all the way to the 2011 Natty.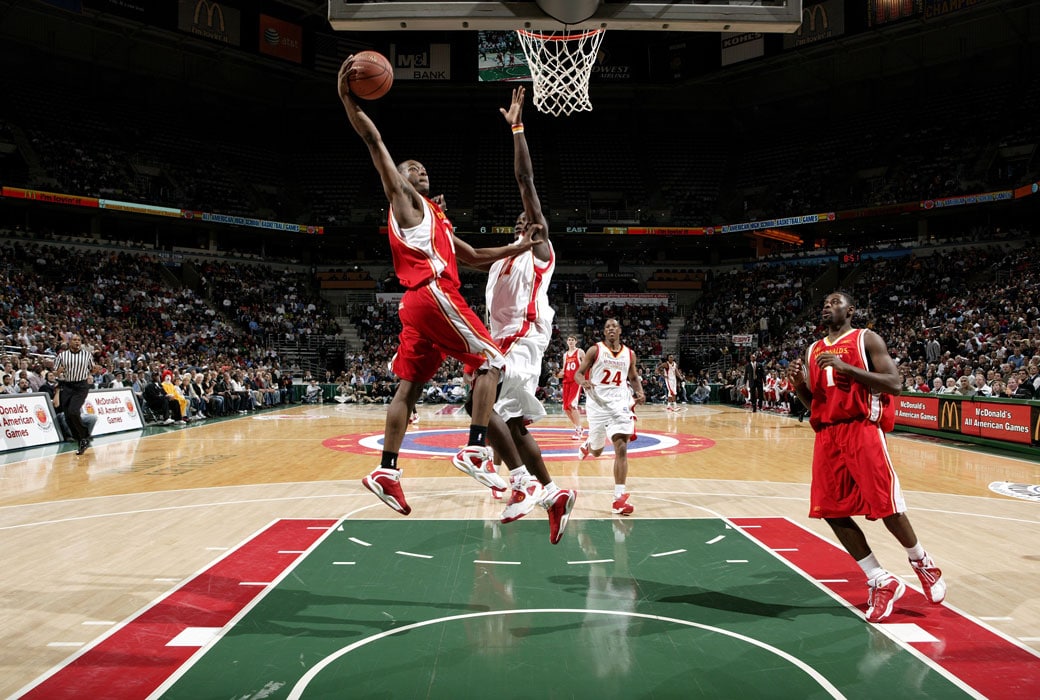 Dwayne Washington While playing in Brownsville, Brooklyn as a kid, Dwayne Washington was doing things on the floor that were reminiscent of Earl the Pearl Monroe. And that's where Washington got his nickname. The 6-2 guard was a star at Boys High and he was a star at Syracuse, too. Sadly, Pearl passed in 2016 at the age of 52.
Isaiah Washington Numbers aside, Isaiah Washington ignited the city with the Jelly Fam movement, and kids in every borough (and worldwide) still imitate his signature layup. The Harlem native went on a basketball expedition during his high school years, bringing the Jelly to as many people as possible and garnering a city's worth of adoring fans.
Isaiah Whitehead The latest in the long line of successful Lincoln Railsplitters, Isaiah Whitehead became a beast at Seton Hall. He was hitting pull-up threes, running the show, bullying his way to the basket, leading the Pirates to the 2016 Big East title. He then became the first BK native to play for the Brooklyn Nets.
Brian Winters Brian Winters played in the League for nine seasons, holding a career average of 16 points per game and making two All-Star squads. He started his basketball journey at Archbishop Molloy in Queens, played for the Lakers and the Bucks, and then went on to coach across the collegiate level, the WNBA and the NBA.
Lenny Wilkens Lenny Wilkens is in the Naismith Hall of Fame as a player and a coach. That's elite. His roots are in Bed-Stuy, where he came up through Boys High and then Providence College. Wilkens played in the League for 15 years and then coached for another 36 years.
Corey Williams Ron Artest won NBA DPOY in 2003-04—and Corey "Homicide" Williams gave him 26 points in a game that summer, beating the team that Artest was playing on, even catching a dunk on him. Williams, a long-time overseas pro, tore up summer leagues across the city in the 2000s.
James "Fly" Williams Fly Williams was the definition of a walking bucket. From the Rucker to Soul in the Hole, the Brownsville native scored at will. Fifty-point games were expected every time out.
 Sam Worthen At 6-5, Sam Worthen's career at the Rucker was highlighted by his combination of superior ballhandling and passing. He made it to the League in 1980, but he only lasted two seasons. The Brooklyn native's park legacy was already cemented by that point, though.